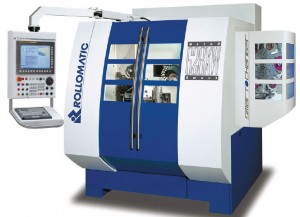 Hardmetal Technology uses an advanced Rollomatic ShapeSmart™ CNC 5-axis cylindrical grinder to efficiently and accurately produce a wide range of carbide or HSS  punches including tamping tools for the ammunition industry, precision-shaped punches and micro tools to customer specific requirements.
Our high-yield Rollomatic ShapeSmart™ achieves excellent size and form accuracy and produces the required concentricity levels needed for the production of all types of high quality components.
Amongst a wide range of other components, we are able to supply Injector pins, Core pins, Micro pins for the Semi-Conductor & Connector industries and Valve pins for Injection Molding
The advanced ShapeSmart™ offers both roughing and finish grinding in one efficient operation, on complex shapes and extreme diameter/length ratios. The machine's shank guidance system and simultaneous two-wheel engagement enables grinding of diameters down to 0.2 mm.